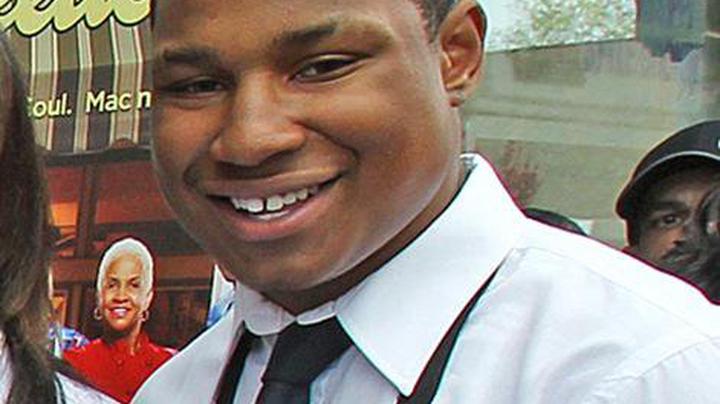 A St. Louis man ple'aded gui'lty Friday to mu'rde'ring a former local reality TV show star for pay, while im'plicat'ing others in the high-profile c'rime.
Travell Anthony Hill, 30, was co'nvi'cted of co'nspiracy to commit mu'rder-for-hire and a separate count of mu'rder-for-hire Friday in the March 2016 k'illi'ng of 21-year-old Andre Montgomery Jr.
Montgomery was a former star on "Welcome to Sweetie Pie's," an OWN reality show about a soul food business founded by his grandmother, Robbie Montgomery, in the St. Louis area.
Hill's sen'tenc'ing is scheduled for September, but both counts carry a mandatory life sent'ence in pri'son, U.S. District Judge John A. Ross said at the pl'ea hearing Friday.
In Hill's plea agreement Friday, he admitted to sh'oo'ting and k'illin'g Montgomery in exchange for $5,000 two days after the de'ath. According to an indic'tment, he was recorded discussing it with his brother on calls from jail.
Hill's plea agreement also implicated two of the three other people also cha'rged in the mu'rd'er-for-hire plot that, according to pro'secut'ors, involved life insurance pol'ic'ies, bu'rner phones and payouts.
Source & Credit: stltoday.com