American movie star Denzel Washington entertained fans amidst a "very tough" marriage. Despite the pressure of being famous, the actor and his wife scaled through, and here is the secret to their marital bliss.
Denzel Washington remains one of America's top actors who has successfully formed an unmatched legacy since his career success. The star's charms on set, coupled with his good looks, have only added to his impressive acting skill.
As an actor, director, and producer, Washington stole viewers' hearts with his greatest production yet. Some of his acting credits include films such as "The Equalizer, "Training Day," and TV series that have kept fans glued to their screens.
The star who used to describe himself as that "minority among minorities" and "a working black actor" watched his career take off to an amazing height after starring on "Carbon Copy" in 1981.
Over the years, Washington's hard work and commitment to the movie industry earned him different awards. It is no secret that his appeal smites many female fans, but the star has proven that he is unfazed by the attention he gets.
However, while Washington has a career that has made him a man of high demands, the actor has maintained a beautiful marriage. The now 66-year-old actor is married to Pauletta Pearson, and their relationship has only gotten stronger with time.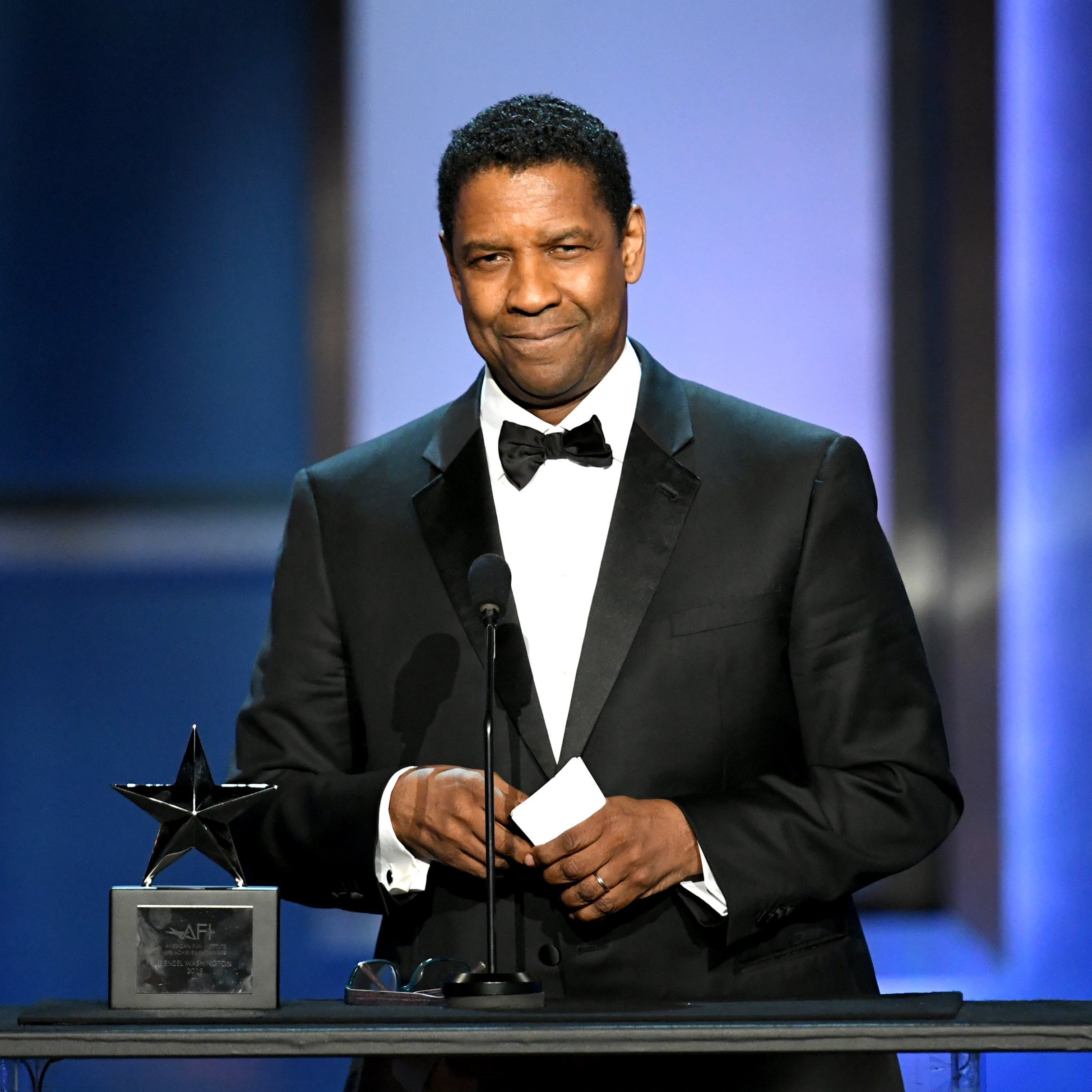 HOW WASHINGTON MET THE LOVE OF HIS LIFE
Washington and Pearson met in 1977, on the set of the film "Wilma," and the co-stars began dating shortly afterward.
Since being with Pearson, the "American Gangster" actor has had nothing but praises for the woman in his life. Pearson, 71, is also a renowned actor in Hollywood.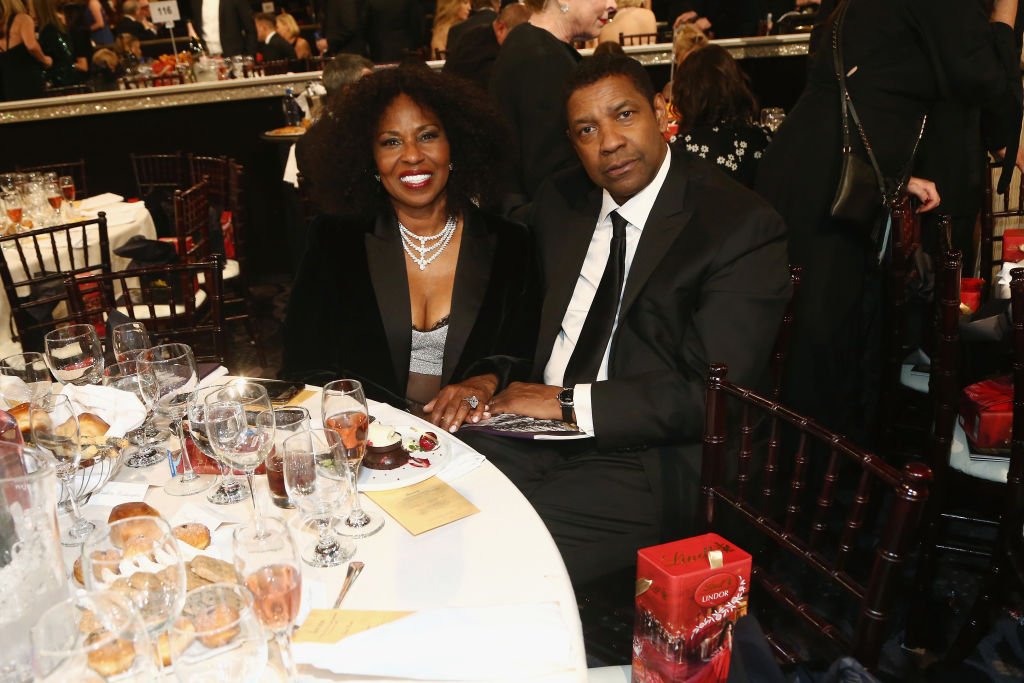 She has made remarkable appearances in movies, including the Oscar-nominated "Philadelphia" and "She's Gotta Have It." All well know the couple's love for each other as they have stopped at nothing to show off their wedding bliss after many decades.
But while many are aware of the beautiful bond Pearson and Washington share, it may come as a surprise that it took a lot of effort before the A-list star convinced Pearson to walk down the aisle.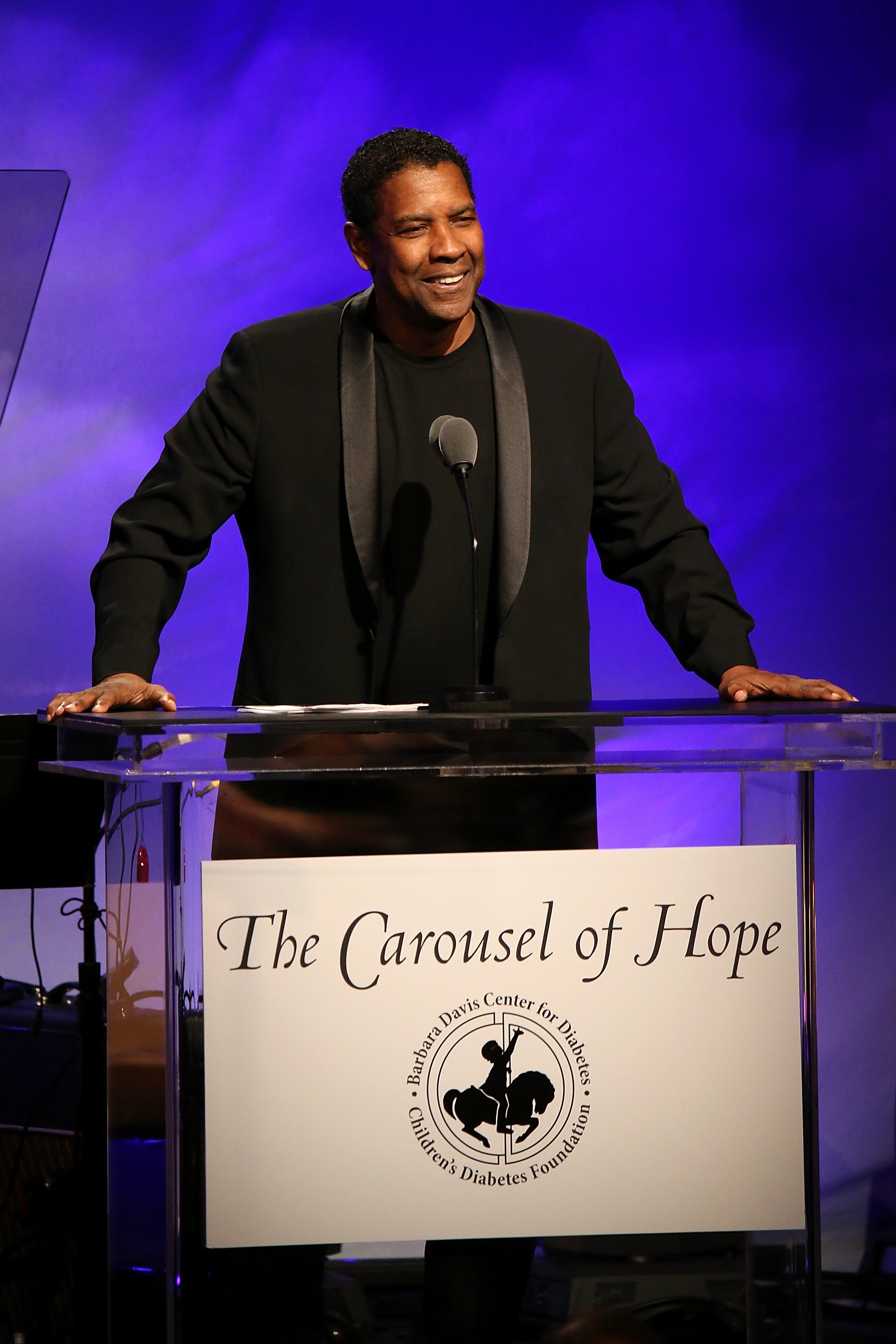 WASHINGTON'S THREE PROPOSALS
In a 2013 interview, the two lovebirds shared jokes about Washington's several proposals and how Pearson said "no" more than once. Washington had proposed twice and only got the answer he wanted during his third attempt.
The pair finally got married on June 25, 1983. Since saying "I do," Pearson and Washington have expanded their family with four children. Their son John David is an actor, and his younger siblings, Katia and twins Olivia and Malcolm, all took after their parent's career path.
However, while they appear to have a perfect marriage, Washington once said every relationship has its "ups and downs." Sometimes sacrifices had to be made, and Pearson has made such significant steps in her marriage to the movie star.
View this post on Instagram
PEARSON'S SACRIFICE
While starting a family with Washington, Pearson had to drop her Broadway career to focus on becoming a mother and a wife. But she didn't regret doing this, and while speaking about her marriage, Pearson once noted:
"It takes a lot of sacrifice on both parties' part."
She further explained that considering what was most important in life mattered greatly. According to the actress, being famous is great; however, "fame may not last," but family life continues.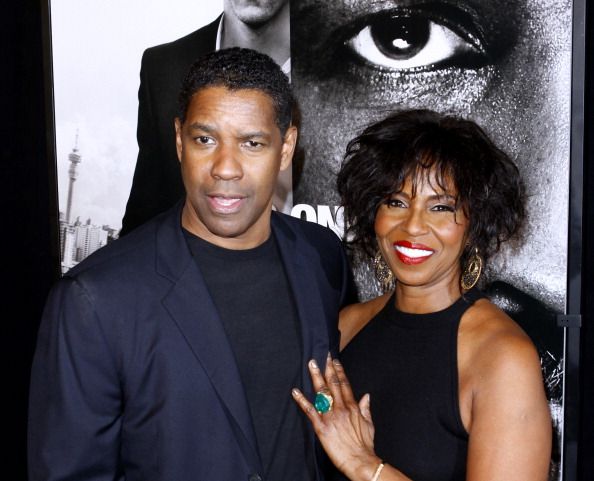 The "Man On Fire" actor has also shared several tips about having one of Hollywood's most lasting marriages in a series of interviews. And it turned out it is all about not giving up on each other.
Washington made it clear that partners' commitment to their relationship was the utmost, and being "good friends" might help. He also praised his long-term sweetheart with a loving compliment:
"She has done the heavy lifting. She has been the consistent one. She has given the daily religious instruction. She was the one taking them to school, while I was out providing."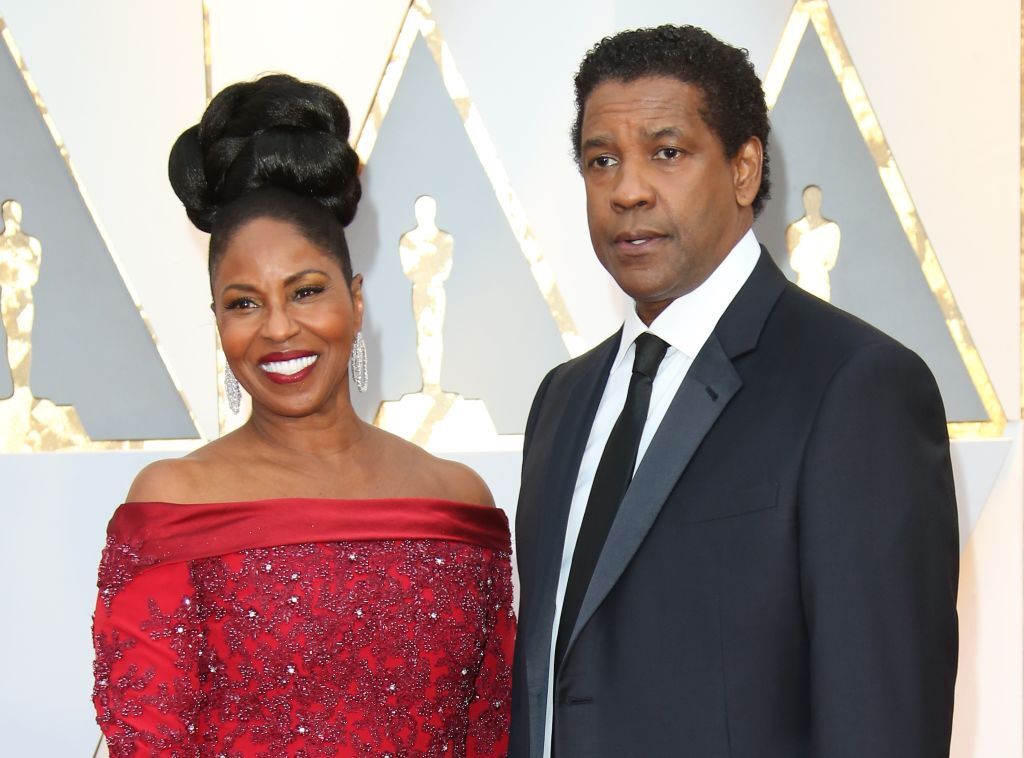 Her husband and kids appreciate Pearson's support and impact on her home. And as the actress returned to the screen, her son John David gushed over his mother's ability to create a balance between work and family.
On the opening night of the Billie Holiday Theatre production of "Autumn," David revealed how "proud" he was that his mom could get back to acting after sacrificing so much to raise her kids.
However, he also didn't fail to acknowledge the fact that she encourages him to "be the best and do more." "Autumn" is a political drama that focuses on gentrification, class, and race wars. It also deals with family issues and the ties that bind them.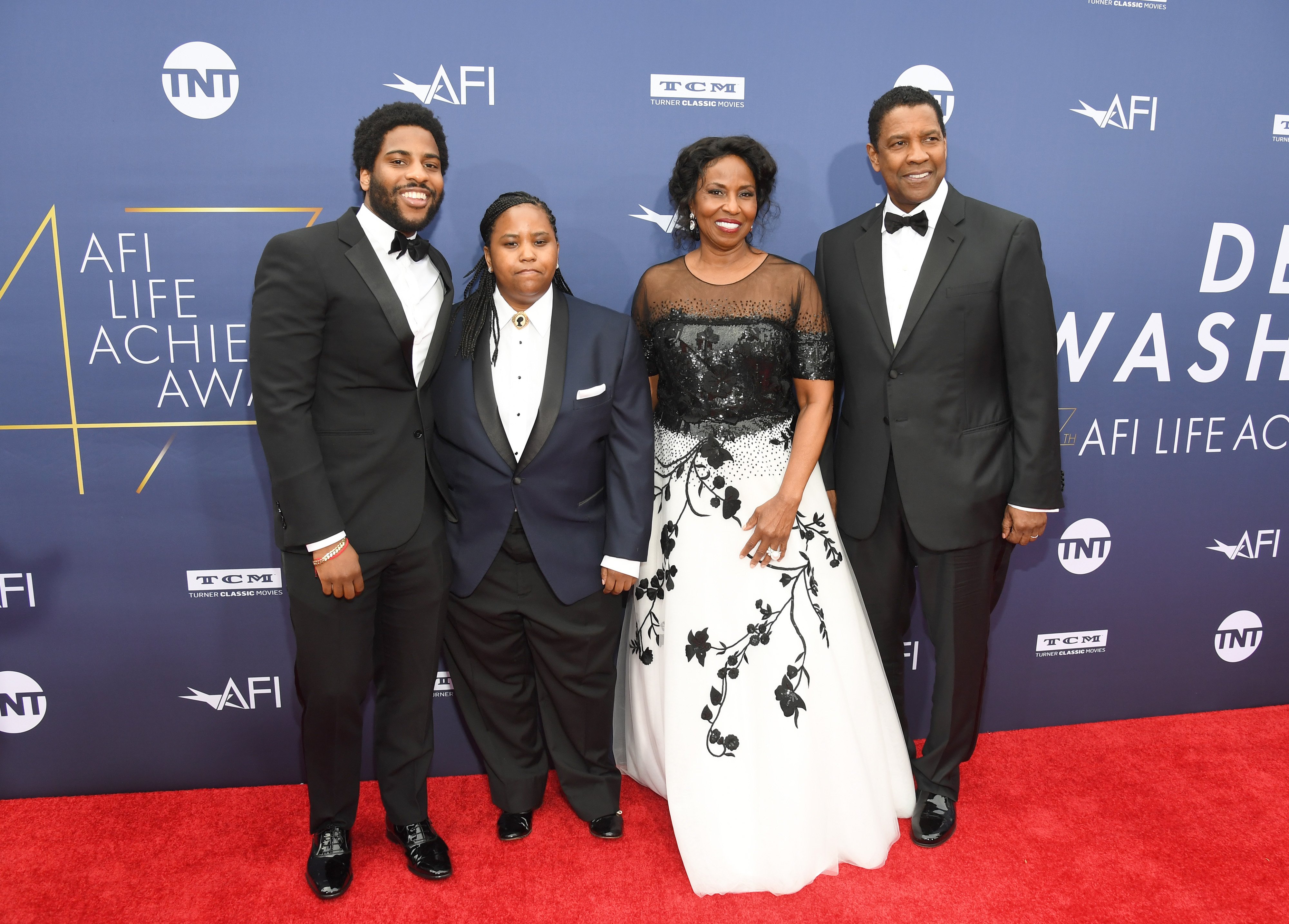 Malcolm Washington, Katia Washington, Pauletta Washington, and honoree Denzel Washington attend the 47th AFI Life Achievement Award honoring the actor on June 06, 2019 | Photo: Getty Images
PASSIONS THAT COULD CONSUME WASHINGTON
The "Déjà Vu" actor has made it no secret that his better half Pearson, has been a major part of their marriage success. But he had also made it quite clear that it is sometimes "very tough."
Washington, who was from a broken home, cherished his time with his better half and didn't fail to maintain a happy home when given the opportunity. The actor also made sure to choose his wife amidst all the pressure from other women.
During an interview in 2010, Washington revealed that having a marriage like his required hard work. However, he also mentioned a good spiritual foundation for developing a good bond and peace is essential.
View this post on Instagram
Washington never misses an opportunity to complement Pearson's personality. For example, he once joked about how he is always doing "what I'm told" before moving on to praising Pearson for her essential skills in keeping the home running.
According to Washington, there is a difference between a house and a home. As the star said in an interview, his wife made their house a home with her sacrifices and how she raised their kids. He also didn't fail to acknowledge her awesome cooking skills.
Source & Credit: news.amomama.com